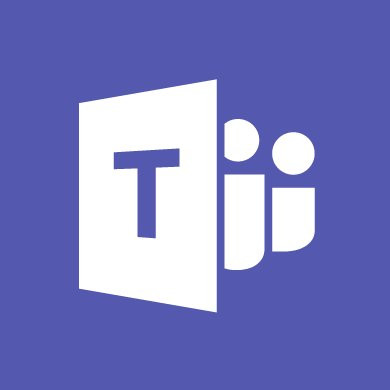 Microsoft has long been the number one name in business productivity. Today, that means collaboration. With people looking to be more efficient, there has been a demand for software that truly helps people communicate, manage relationships, and accomplish tasks. Microsoft Teams covers several factors that go into the development of productive teamwork, whether it be used for business or for education.
Introduction to Microsoft Teams
A Guided Tour Around Microsoft's Most Innovative Collaboration Tool
Microsoft Teams makes every project more than just a list of tasks that need to be completed. Today, people need more than that. They require anywhere/anytime accessibility, options for constant communication, and a space that promotes collaboration through the integration of some of the most powerful productivity and management tools available.
Microsoft has built a solution that provides teammates, classmates, and any people that depend on collaboration a platform that delivers powerful communications tools, enterprise level security, and integration with Microsoft 365 and many other applications that you can use to enhance the overall effectiveness of a shared work or educational project.
Here's some features that can fuel surefire increases in productivity:
Communication - Microsoft Teams can reduce your reliance on email by offering users the following communication methods:

In-app, real-time collaboration
Private chat
Audio calls
Video conferencing
Virtual meetings
Meeting transcription



Content control - Microsoft Teams provides a platform that allows users to save information that is crucial to the success of a project. With connectors and shortcuts available inside Microsoft Teams, it provides users the functionality needed to successfully control projects and keep crucial information from being misplaced or mismanaged. Integration with Microsoft 365 apps and a lot of applications outside the Microsoft family of products lets users pick and choose the tools they find most effective.


Team management - Not only can channel administrators determine which users can interact with certain channels, the presence of an always available private chat feature can allow people to meet one-on-one to avoid confusing the other members of the team.


Security - Microsoft Teams uses secure and encrypted SharePoint, Exchange, and OneDrive integration to ensure that files shared within teams are protected. With options to host inside a secure Azure environment or locally on your own hardware, you are given the power over the level of security you have over your Microsoft Teams platform.
Anytime, Anywhere Access to the Resources You Need
Boosting Collaboration Has Major Benefits, Regardless of Your Needs
For the modern business, Microsoft Teams can keep your entire staff communicating and prioritizing projects that can push your business forward. For educators, Microsoft Teams can help you teach lesson plans designed with collaboration in mind. Regardless of what you need to boost collaboration for, Microsoft Teams has the powerful options you need to prioritize cooperative work.
msmsMicrosoft Teams changes the face of collaboration forever. The productivity professionals at Global Tech Solutions can help you implement Microsoft Teams for you in a manner that will work most effectively for your business. Call our knowledgeable consultants today at (800) 484-0195 to learn more.