Global Tech Solutions Blog
Global Tech Solutions has been in operation since 2007, providing IT Support such as technical helpdesk support, computer support and consulting.
Getting Swift Returns on Your IT Investments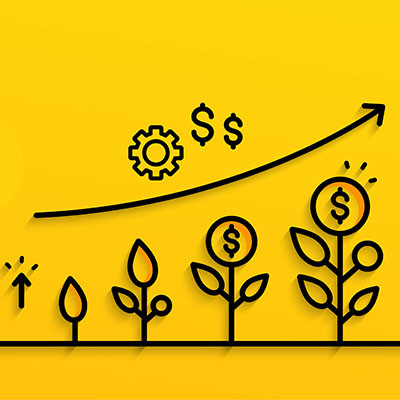 For the business owner, when deciding what type of technology to invest in, one of the major considerations has to be when you are going to recoup the expense of that investment. No two technology investments are the same, and if you can't get your money out of it (and then some), why even bother making the investment in the first place?
Making regrettable technology investments happens much more than you may realize. In fact, according to a survey from Gartner, over half of respondent companies admitted to having some level of buyer's remorse about a technology investment. That's a pretty high percentage for what was probably a confident decision at the start. Since the technology your business uses can be a huge part of your operational effectiveness, you'd like to think that all tech decisions you make work out and provide the promised return. It just goes to show that you need an educated perspective to help you make the right choices.
Of course, for most decision makers the peak disappointment for new technology purchases is in the most difficult stage, the implementation of it. There are a lot of moving parts inside your business and if you are rolling out new operations software, you will probably see some bumps in the proverbial road before you see any benefit. Since most of the people surveyed aren't IT people, they are business people, it stands to reason that there would be some trepidation involved if an implementation hits some snags.
What's more telling is that the organizations that showed the most regret over their IT investments took much longer to purchase their new technology than those that knew what they needed, got it implemented, and started the clock ticking toward a more rapid ROI. The lack of confidence that technology can provide returns fast enough would make anyone regret their decisions, but that doesn't mean that it is the wrong one.
If this situation sounds familiar, and you want to be more confident that your technology investments will provide your organization with the returns on productivity and efficiency that you expect, our technicians can help.
While knowing what technology is right for your business may not be your strong suit, our technicians don't expect it to be. We can work through your options to get you the technology, expert implementations, and comprehensive support you need to get the rapid ROI on your technology investments.
If you would like to talk to one of our consultants to get the ball rolling on an expert technology project that is sure to provide you with the boosts in productivity, security, or efficiency you seek out if it, give Global Tech Solutions a call today at (800) 484-0195.
Comments
No comments made yet. Be the first to submit a comment