Global Tech Solutions Blog
Global Tech Solutions has been in operation since 2007, providing IT Support such as technical helpdesk support, computer support and consulting.
VoIP Can Be a Valuable Piece of the Puzzle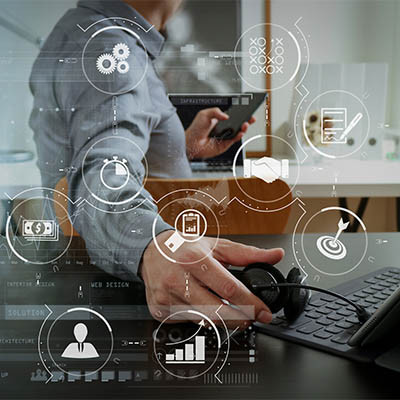 Business owners and managers are always looking to save capital, but it's hard to do so as the cost of doing business continues to climb. This leads many decision makers to consider cloud-based tools when they are shopping for the best solutions to their business' problems. The cloud offers several solutions to help the modern business keep their costs down, and one service that can be very valuable is Voice over Internet Protocol (VoIP). VoIP, specifically hosted VoIP, can help you reduce your communications costs in many ways, including:
A Reduction in Hardware and Networking Costs
If you planned on moving to a VoIP platform, spending capital on hardware wouldn't help you cut costs. A hosted VoIP solution makes it possible to get a powerful business phone system without having to go through the headaches and expense associated with installing new phone lines.
A Reduction in Overall Fees
Sadly, even in 2021, the largest expense for any telephone system is the minutes the phone is being used. Traditional business phone services are still charging by the minute and every traditional phone bill will feature costs for long distance calling. Eliminating this recurring expense is one way that hosted VoIP is able to present the business that's looking to cut costs an opportunity to do so.
In comparison, broadband Internet is relatively inexpensive and is basically mandatory nowadays. It is also offered by quite a few ISPs, allowing your organization to buy the resources you need as an operational expense. Additionally, any VoIP service rates are very competitive with the rates that you'd pay if utilizing a traditional phone system, without the need for constant management and maintenance of the system. The VoIP subscription is typically paid per user, which also provides efficient scalability if you need to add or subtract accounts for any reason.
A Reduction in Mobile Costs
Another way VoIP helps the modern business stretch its dollar is by promoting mobility. Many reputable hosted VoIP systems have mobile applications available through the Google Play Store or Apple App Store. This provides organizations the mobile flexibility they need without paying extra for individual phones and service plans. Since these applications can be effectively run over Wi-Fi, or through the organization's virtual private network (VPN), it can save plenty of financial resources normally spent on the deployment of a typical mobile strategy.
If you would like more information about VoIP or if you would like to know how Global Tech Solutions can help you with your business' communications, call us today at (800) 484-0195.
Comments
No comments made yet. Be the first to submit a comment