Global Tech Solutions Blog
Global Tech Solutions has been in operation since 2007, providing IT Support such as technical helpdesk support, computer support and consulting.
VoIP is a Great Choice for Businesses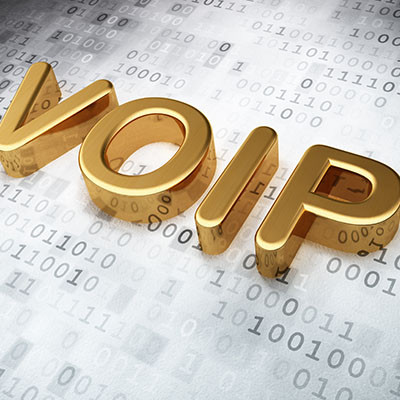 Few parts of your technology infrastructure will have such a profound impact on your operations as your communications systems. Whether it's your email or your phone systems, you're bound to use them on a daily basis, and you'll feel a significant deficit in your operations without them. Today we want to look at one particular solution and ask if it's right for you (hint: it is): Voice over Internet Protocol, or VoIP.
What is VoIP, and How Is It Different from Normal Telephone Systems?
VoIP as a solution solves many of the problems that plague traditional telephone systems. But first, let's imagine what a traditional telephone system setup used to look like.
Put yourself in the shoes of a business owner before the Internet really took off. In fact, you might even remember these days, depending on how long you have been in business. You need a telephone solution so that your team can make calls internally and so your customers or clients can get in touch with you.
You decide to set up telephone cables in your office so that your team can make calls, but you quickly realize that it's a big job. Cables need to be wired all over the office to each endpoint, and before you know it, you're cutting out sections of walls and moving furniture just to get your communications set up properly.
Fast forward a couple of years and your office is too cramped for its own good from all the success you have seen and the growth you have experienced. You need to add new endpoints, but you don't want to go through the headache you experienced the first time around with installing new hardware.
Furthermore, you find yourself reminded every month that your cable company is not your friend, as they charge you for several different services whether your office uses them or not, like television. You think to yourself, "Surely there has to be a better option."
And, of course, there is: Voice over Internet Protocol.
VoIP Addresses Telephony Shortcomings
Now that the Internet is a thing, you can leverage VoIP solutions to great effect. Not only is VoIP easy to use, it is also flexible and incredibly cost-effective for just about all businesses. VoIP works using your Internet connection and an app installed on either a smartphone or computer, and since it is a cloud-based app, there is no additional need to install new hardware (unless, of course, you count the device, or if you want a handset). Plus, you get the flexibility of adding new users and accounts without any additional wiring—it's as easy as adjusting your account to reflect the changes, so you get a scalable solution that always meets your needs.
Finally, you save money in the long run by paying for only the features you want and need, with the base features often being more than what you would get with a traditional landline phone system in the first place. It's a win-win situation, and there is no reason not to implement VoIP.
Learn More About VoIP Today!
You don't have to struggle with implementing VoIP. You have experts like Global Tech Solutions that can help you overcome the challenges that come with implementing new technology. To learn more about how we can help you use this technology to your advantage, reach out to us at (800) 484-0195.
Comments
No comments made yet. Be the first to submit a comment