Global Tech Solutions Blog
Global Tech Solutions has been in operation since 2007, providing IT Support such as technical helpdesk support, computer support and consulting.
If It Doesn't Abide By These 3 Rules, Your Backup Isn't a Good Backup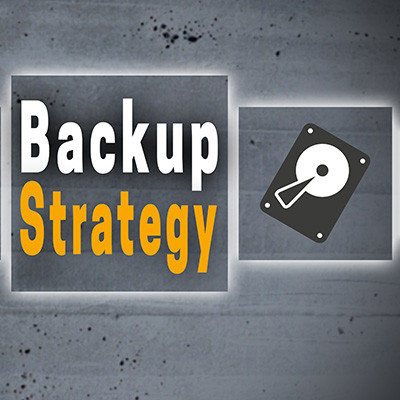 We are of the firm belief that data backup is crucial to the continued success of any business. It can be the differentiating factor for a business that is successful and one that less unfortunate circumstances knock them off the grid for good. You can invest in your business' future with a solid data backup solution, even if it's there simply as a preventative measure.
The big reason why is that you can never tell when or if your business will suffer a disaster of some sort. Therefore, you need to be ready.
Some businesses might face natural disasters due to their geographical location, but all businesses face certain types of disasters, natural or not. These include hacking attacks, user error, security breaches, and so on. You need to make sure that these attacks are not going to affect your organization's ability to survive and function. A comprehensive data backup tool like our BDR solution will meet these requirements.
Utilize the 3-2-1 Rule
The 3-2-1 is the industry standard for data backup, and it ensures that your organization achieves redundancy and data continuity. Here are some of the major points you need to keep in mind:
Keep at least three copies of data
With two of those backups copied on separate storage media
And one of those backups stored offsite—we recommend the cloud
How you execute this strategy is largely up to you, but if you don't mind us giving our two cents, we'd be happy to share what works for most of our clients. Here are some of the big components of the 3-2-1 broken down and distilled for you.
Three Copies of Your Data
Depending on who you ask, three copies of your data might sound excessive, but it is far from it. If you have three copies, the chances of all three of them being inoperable are slim, essentially tripling your odds of recovering successfully from a disaster.
Two Backups on Separate Media
With two copies of your data in two separate places, you'll have a safety net in place for when something goes wrong in one location. If all of your backups are stored on the same server, for example, you're out of luck, but if you have one stored elsewhere, you'll be able to recover quickly. We recommend a BDR solution that can act as a temporary server in the event of a disaster.
One Copy of Your Data Off-Site
A secure place to store your data off-site is the way to go, preferably in a data center in a physically different location from the rest of your office and the rest of your backups. This means that you can restore your data from the cloud in a moment's notice.
To get started with data backup best practices, be sure to contact Global Tech Solutions at (800) 484-0195. We can best prepare your business for all kinds of disasters and implement solutions to ensure you are proactive in your approaches to recovery.
About the author
Global Tech Solutions has been in operation since 2007, providing IT Support such as technical helpdesk support, computer support and consulting.
Comments
No comments made yet. Be the first to submit a comment