Global Tech Solutions Blog
Global Tech Solutions has been in operation since 2007, providing IT Support such as technical helpdesk support, computer support and consulting.
Study Shows the Importance of Cybersecurity Awareness and Training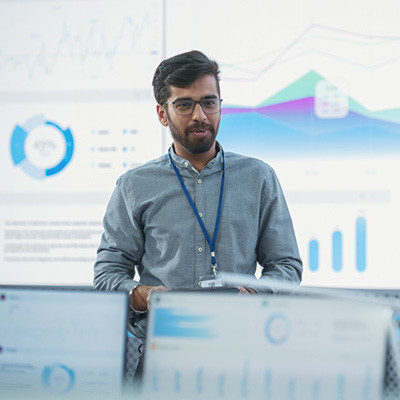 Cybersecurity Awareness Month is always a great time to examine your own practices to ensure they are in line with the best practices. We thought we would share some of the most impactful security best practices that you and your employees can keep in mind as you go about your workdays.
A recent report shows several of these best practices in action and why they are so important.
This Study Looks at Employee Cybersecurity Patterns
Oh, Behave! The Annual Cybersecurity Attitudes and Behaviors Report 2022 shares many findings that indicate signs of optimism toward cybersecurity, but don't get your hopes up just yet.
According to the survey, 35% of respondents claimed their devices were innately secure compared to the 39% that disagreed with that statement. Another 39% shared that information online about how to remain secure is confusing, and a third of respondents indicated that they feel overwhelmed by this advice, choosing instead to do as little as possible while online.
Also worth noting is that this statistic is mostly the younger generations, Millennials and Gen Z, agreeing at rates of 45% and 39% respectively. Compare these numbers to Baby Boomers and the Silent Generation, which sit at 29% and 30%. Almost half of Gen Z and Millennials get cold feet about cybersecurity needs, while Gen X, Baby Boomers, and the Silent Generation average around 41% amongst themselves.
The last bit of knowledge we can glean from these numbers is that the younger generation feels that remaining secure is "impossible," with 30% of Gen Z respondents claiming this to be the case. Millennials, however, are split, with 40% disagreeing with the statement and 39% agreeing, the remaining respondents not claiming one response over the other. The older generation is far less concerned, with Baby Boomers and the Silent Generation believing in security at rates of 61% and 65%.
Cybersecurity Training is Immensely Important For All
It's easy to see that there are concerns that need to be addressed in regard to cybersecurity, and one way you can do this is by making sure that everyone at your business knows who is responsible for network security: in short, everyone.
Despite 59% of individuals agreeing that the responsibility for their own cybersecurity rests with them, only 25% believe that they are responsible for that of their workplace. Most individuals think it's the employer who is responsible, with 43% claiming that it was their responsibility.
Unfortunately, this is not true. All employees play a part in protecting your organization from cybersecurity threats and shoving the blame onto someone else only serves to exacerbate the issue. You need to ensure that all employees are trained in proper cybersecurity practices so they can take responsibility for both their own cybersecurity and your company's.
Let Us Help You Implement Cybersecurity Training
If you want to improve cybersecurity awareness for your business and its employees, Global Tech Solutions can help. Learn more about what we can do by calling us at (800) 484-0195.
About the author
Global Tech Solutions has been in operation since 2007, providing IT Support such as technical helpdesk support, computer support and consulting.
Comments
No comments made yet. Be the first to submit a comment