Global Tech Solutions Blog
Global Tech Solutions has been in operation since 2007, providing IT Support such as technical helpdesk support, computer support and consulting.
Who's Sitting at the Other Keyboard While You're Being Attacked?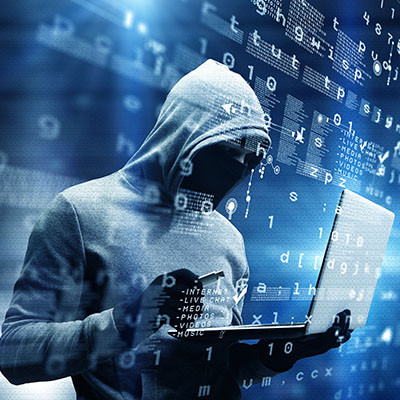 It can be too easy to think about hackers and cybercriminals in an almost abstract way, diminishing them to little more than a faceless entity at a keyboard. Naturally, this is far from the truth. Let's examine the reality of the cybercrime industry, which actually does as much harm to the perpetrators as it does to the people they scam...if not more.
How is this possible? Well, all one has to do is look at an ad that was up on the White Shark Channel of the Telegram messaging service:
"Selling a Chinese man in Sihanoukville just smuggled from China. 22 years old with an ID card, typing very slow."
That ad, listing the sale of a human being, offered a price of about $10,000.
Many of the People Actively Operating These Scams Have Been Defrauded and Enslaved
Imagine that you were offered an employment opportunity that had a good enough offer that you agreed to travel to their location, only to be held there against your will and forced to work, under threat of physical beatings, torture, and starvation.
This is the reality for tens of thousands of people from China, Taiwan, Thailand, and Vietnam. Promising employment opportunities, victims are lured in and forced to work defrauding people online, all around the world. These victims are held captive, forced to engage in fraud until their negligible wages allow them to pay the fee to leave.
The thing is, these victims are regularly moved or sold to other organizations, with the price of freedom rising by a few thousand dollars each time.
These people are then forced to engage in "pig butchering" scams, where the scammer metaphorically fattens up their target before going in for the kill. Essentially, the scammer—pretending to form a friendship or even a romantic relationship—draws as much money from their target into an investment platform, but once the target is out of cash, the scammer cuts them off and makes off with the funds. Naturally, this kind of fraud isn't reported very often, largely because of the shame associated with being bamboozled and betrayed in such a fashion.
These operations have this process down, to the point where documentation is provided to their enslaved workforce. They are encouraged to create social media accounts for their fraudulent personas, with photos available from specialized websites for this specific use. These profiles are then populated with photos and interests that communicate affluence, like those of luxury cars or posts about investing. They are even encouraged in one example of the scammer's documentation to focus on family values, as this sort of belief helps encourage trust from others.
Once these profiles are created, these trafficking victims are then expected to reach out to their prospective victims. One forced scammer reported working on a team of eight such scammers, organized under a leader, and provided with 10 phones each to use as they reached out to a list of names in an attempt to draw them into these scams. From there, the scammers take note of any promising information that those who respond reveal, to see if there are any "pain points" to take advantage of. This "customer mapping" gives the attackers the opportunity to gauge how promising of a mark an individual may be.
Meanwhile, all of this is done behind bars, with barbed wire fences. Calling the police isn't really an option for victims, either, as they will be harshly punished for doing so and likely sold to another operation…ultimately increasing the price for their freedom further. In addition, they are also coerced into making statements that absolve the company of any misdeeds.
Is What Forced Scammers Do Bad? Absolutely…But For Many, It Isn't Their Choice
Don't get us wrong: we are in no way apologizing for what hackers and scammers do. We just want to point out that, in many cases, the person actually taking advantage of you is just as much a victim as you are (and arguably, more so).
It's also worth understanding that criminals treat cybersecurity like a business, albeit they are doing a wide range of horrifying and abhorrent things to accomplish their goals, it's organized and optimized like a business that's designed to cause harm.
Regardless, it is important that you and your team are able to identify and mitigate as many of any scammers' attempts as possible. We're here to help you do that, amongst our other services. Give us a call at (800) 484-0195 to find out more about how we can help protect you.
About the author
Global Tech Solutions has been in operation since 2007, providing IT Support such as technical helpdesk support, computer support and consulting.
Comments
No comments made yet. Be the first to submit a comment