Global Tech Solutions Blog
Global Tech Solutions has been in operation since 2007, providing IT Support such as technical helpdesk support, computer support and consulting.
3 Neat Technologies That Can Fuel Business Innovation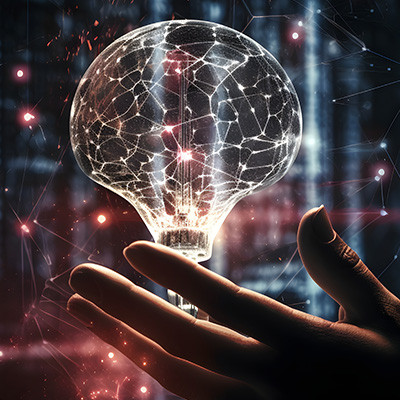 Technology has the power to hold businesses back when it's not implemented correctly, but it also presents an opportunity to overcome challenges facing modern businesses. There are several interesting technologies that might seem strange at first for business purposes, but we suspect that they could bring significant value to the table for workers, customers, and your organization. Let's look at these three technologies and how they might make significant contributions to your business' continued success.
Augmented Reality (AR) Opportunities
With augmented reality, businesses can take advantage of several opportunities to improve their operations, engage with their customers, and increase efficiency. Here are some of the ways that businesses are using AR to achieve these goals:
Product visualization: Customers can try products or view them in a virtual environment before they make a purchase.
Remote assistance and training: AR offers businesses face up designs that can considerably improve training and remote assistance.
Enhanced marketing and advertising: AR is wonderful for making improvements to marketing and advertising efforts.
Maintenance and repair: AR also provides users with the ability to follow clear steps in a maintenance or repair process.
The Internet of Things (IoT)
As fast-growing as it is, the Internet of Things offers several opportunities and benefits for businesses willing to embrace it. Here are some of the ways you might consider using it:
Security and access control: By using IoT-enabled cameras, motion sensors, and smart locks, businesses have more control over their physical space through the use of mobile apps and keycards.
Energy management: With IoT sensors and devices, businesses can monitor and manage their energy consumption to reduce energy expenses and eliminate wasteful utility practices.
Environmental monitoring: IoT sensors can track variables such as indoor air quality, temperature, humidity, and even noise levels to make the workplace more comfortable for employees (and technology like servers or workstations).
Asset tracking: Better track the location of your office equipment like laptops, projectors, and other technology through IoT devices.
Inventory management: The IoT allows you to track inventory levels automatically, as well as automatic ordering for supplies that are running low.
Artificial Intelligence (AI)
AI is an emerging technology that has transformed the way that businesses manage tasks. Through the use of AI, businesses can use machine learning to perform tasks more effectively over time. Here are some of the tasks that can be performed through AI:
Customer support and chatbots: Chatbots are great tools that can help customers navigate commonly asked questions or conduct basic troubleshooting. They provide 24/7 support even when your team is unavailable.
Data analytics and insights: AI can help businesses discover patterns and insights that can help them make informed decisions about the future of its operations.
Inventory management and optimization: AI can help companies predict demand, manage inventory, and suggest reorder points, streamlining the supply chain management for businesses to reduce costs and prevent overstock or stockout.
Developing technologies are always exciting opportunities for businesses to reexamine their own practices and reflect on what they can do to better manage their operations. Global Tech Solutions can help your organization along in this regard. To learn more about what we can do for your business, reach out to us today at (800) 484-0195.
About the author
Global Tech Solutions has been in operation since 2007, providing IT Support such as technical helpdesk support, computer support and consulting.
Comments
No comments made yet. Be the first to submit a comment