Global Tech Solutions Blog
Global Tech Solutions has been in operation since 2007, providing IT Support such as technical helpdesk support, computer support and consulting.
"Chromebook Churn" is Creating Challenges for Schools to Deal With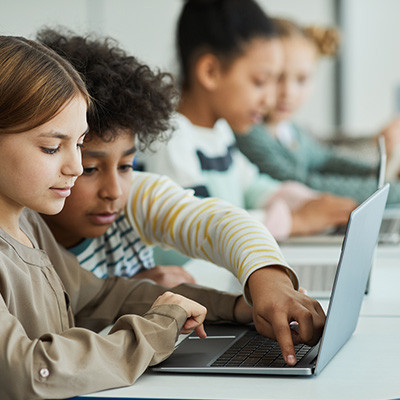 In recent years, educational institutions have widely adopted the regular use of laptops in the classroom, and with budgets being a pressing concern for many of these institutions, the cost-sensitive nature of Chromebooks make them an excellent option… at least, that would be the assumption. However, this is not the case in the slightest, as the software that powers these devices regularly reaches its end of life, despite the hardware being perfectly capable of more.
In short, instead of the devices slowly becoming less capable over time as the hardware grows outdated as is the norm with other devices, Chromebooks are being shipped with what amounts to a largely subjective expiration date.
Let's explore the debate around this situation, and what this means for your business' potential equipment acquisition in the future.
Chromebook Churn is Creating Problems for Schools and Businesses Alike…
…and where some schools are concerned, we're talking about "40,000 laptops junked over the next five years" kind of problems. The fact that the Chromebooks they rely on will hit a hard wall and will be effectively bricked by insecurity, needing replacement at taxpayer expense is no small consideration.
In fact, it's a big enough consideration to have drawn the attention of the United States' portion of Public Interest Research Groups, a federation of non-profit organizations that advocate for consumer protection, public health, and transportation. PIRG itself has created a Designed to Last campaign that advocates for policies like Right to Repair to be codified into law from local government all the way up to the national stage.
The director of PIRG's Designed to Last campaign, Lucas Gutterman, shared a blog this January that outlined what PIRG wants to see happen in the near future. You can read his entire piece here, but we can summarize his main points:
Pass Right to Repair laws to ensure consumer and business goods can be easily fixed by anyone with easily accessible parts.
Ensure that repairability is advertised with every product, encouraging manufacturers to make more durable devices.
Prevent manufacturer-specific software lockouts to return choice to the consumer.
Require the use of removable and replaceable batteries in all products.
All devices should have minimum service dates to ensure access to parts and repair services.
Protect and encourage repurposing old technology for alternate usage.
Gutterman himself has been vocal about the preset limitations that Google has implemented, calling them "utterly absurd"—and while he does credit Google with taking some correct actions as they have extended the life of some of the models set to expire, it isn't enough, as PIRG estimates that a Chromebook should realistically last about four years. It's also important to note that a lot of these out-of-date Chromebooks are still being sold online as new devices, making it far too easy for consumers and deal-seeking businesses to waste their money.
Don't Let Your Business Purchases Be Wasteful!
By working with Global Tech Solutions, businesses around New York can enjoy the guidance and support that they need to not only maintain their IT, but plan for their future needs. Give us a call at (800) 484-0195 to learn more about what managed IT services can do for you.
About the author
Global Tech Solutions has been in operation since 2007, providing IT Support such as technical helpdesk support, computer support and consulting.
Comments
No comments made yet. Be the first to submit a comment