Global Tech Solutions Blog
Global Tech Solutions has been in operation since 2007, providing IT Support such as technical helpdesk support, computer support and consulting.
Four Useful Productivity Tips for Mobile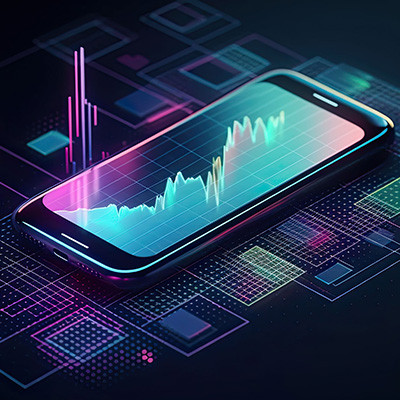 The smartphone has become the go-to device for most people's personal computing. With the aid of well-developed mobile applications, people are able to manage their digital lives, while also accessing resources that make managing all other aspects of their lives easier. Below are four tips to help you make the most of your smartphone.
Organize Your Apps
Having your phone set up to allow for productivity is the first step. Arrange your mobile apps in a way that makes sense for your workflow. Many organizations have started utilizing work profiles that effectively do this for you. You will want to group similar apps together in folders or on your home screen. This will make it easier to find and use the apps you need quickly. You can also uninstall or hide apps you rarely use to reduce clutter.
Set Notifications Wisely
You can control the notifications for every single app. So while we don't recommend leaving notifications on for every app, configuring your app notifications effectively will make mobile productivity easier. The number one thing you will want to consider are ways to minimize distractions. By prioritizing notifications from essential apps, and muting or disabling non-essential notifications, you will be able to focus much better and will turn what is considered to be one of the biggest distractions for the modern employee into a tool that can improve productivity substantially.
Use Productivity Apps
Nowadays, having the right applications that allow for productive actions and interactions is extremely important. Many organizations roll out productivity apps that are designed to be used on many platforms; and, almost all of them are available for mobile devices. On top of these productivity and collaboration options, consider using task management apps, note-taking apps, and calendar apps to keep yourself organized.
Lean on the Cloud
Cloud-based applications can enhance employees' ability to be productive while they are away from their workstations. Nowadays, there are options that businesses can use that cover the entirety of your business' computing needs. Everything from storage to processing to productivity to communications and anything in between can be accessed in the cloud. Organizations looking for mobile productivity can significantly benefit from choosing cloud computing resources over traditional computing.
If you are looking to build a computing infrastructure that turns employee smartphones from a distraction to a productivity machine, our technicians can help. To talk to one of our consultants about getting started to improve your organization's mobile productivity, give us a call today at (800) 484-0195.
About the author
Global Tech Solutions has been in operation since 2007, providing IT Support such as technical helpdesk support, computer support and consulting.
Comments
No comments made yet. Be the first to submit a comment