Global Tech Solutions Blog
Global Tech Solutions has been in operation since 2007, providing IT Support such as technical helpdesk support, computer support and consulting.
Today's VoIP Platform is Completely Customizable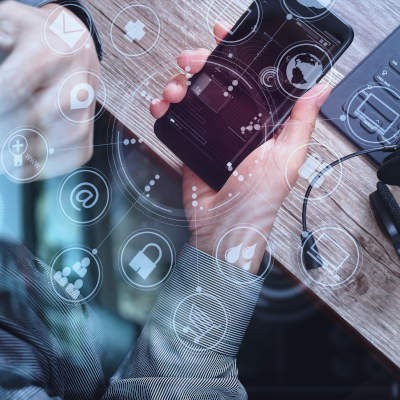 A business has to have a telephone system. It is the simplest and most utilized method of communication. Many businesses, however, have to consider many variables before choosing theirs and it adds up to a lot of confusion. They need to take into account the cost, yes, but also the feature set, and the phone system's ability to support much-needed mobility. Today, we will tell you about an option that checks all the boxes: a hosted VoIP system.
What Exactly is Hosted VoiP?
Hosted VoIP is easily described as a communications platform that utilizes an Internet connection to function. Unlike traditional telephone systems that are purchased through the telephone company and have their own dedicated lines, hosted VoIP is hosted in the cloud and allows a business to build a strong, customized telephone system that meets a lot of a company's communications needs.
While there are VoIP options for consumers, businesses need more. They need more control, more features, and more flexibility. A hosted VoIP platform allows businesses to add and remove lines from their system in minutes and provides them the options to customize the whole system to include more dynamic features designed to maximize a business' ability to communicate and collaborate efficiently.
The Difference Maker
Most business owners would probably admit to thinking that all telephone systems are the same, but that isn't the truth. Hosted VoIP can help you control costs, build a more comprehensive communications strategy, and significantly offer solutions to the question of mobility that many businesses have absolutely no answers for. Let's look at some of the main benefits of hosted VoIP:
Cost
Obviously, for most businesses the cost of a solution has to be a prime consideration. Hosted VoIP can save even the smallest businesses money in multiple ways. First, since you are using your business' Internet connection to fuel your phone platform, you can cut the telephone company right out of the equation. Secondly, you can customize your hosted VoIP platform to get the solutions that work for your business, presenting you with very little waste. Lastly, your VoIP platform alternatively serves as your business' mobile platform, as you can use the solution's mobile app to make and receive phone calls—from your assigned VoIP phone number—anywhere your mobile device has Internet access.
Extremely Simple
A Hosted VoIP platform is extremely simple to set up. Working with a vendor, you can have a telephone system configured the way you like it in about a day. Compare that to the weeks of running cables and moving your business' around to facilitate the installation of a traditional telephone system. For the end user it is even simpler. All you need to do is hook a VoIP-enabled phone into a workstation and you are ready to go. Additionally, you can add and remove lines extremely quickly, so you aren't stuck paying for more that you need.
Functionality
One major benefit of VoIP is the customization of the platform. You can literally get dozens of tools if your business needs them. Some of the tools you can get with your VoIP platform include:
Audio and video conferencing
Call forwarding
Personalized extensions
Call routing
Call recording
Automated receptionist
Call queues
Instant messaging
Text messaging
Integrated voicemail
...and there are many more.
Hosted VoIP can change the way your business looks at its communications platform. With reliable and crisp-sounding calls, the Hosted VoIP platform can be right for just about any business. To learn more about hosted VoIP, give us a shout at (800) 484-0195 today.
About the author
Global Tech Solutions has been in operation since 2007, providing IT Support such as technical helpdesk support, computer support and consulting.
Comments
No comments made yet. Be the first to submit a comment